Although we eat raw food throughout the day (recipes will follow), I give Paloma one of my hot soups at lunchtime together with a green soup and fruits. This winter has been so cold and long even in Florida, that sometimes we just can't resist to join Paloma for a heartier meal. I made this one up myself, throwing together good ingredients that work well together.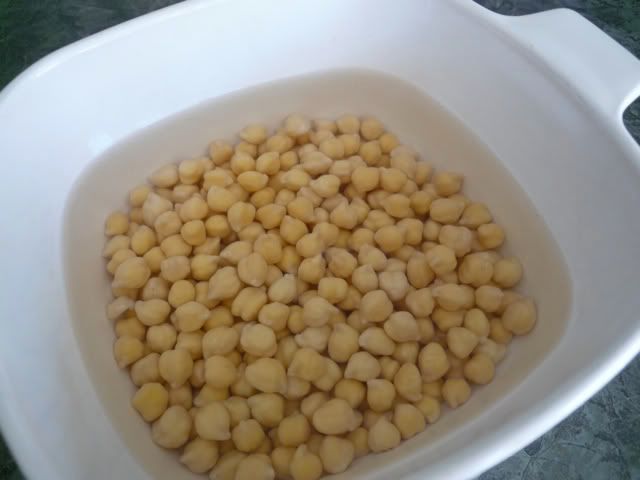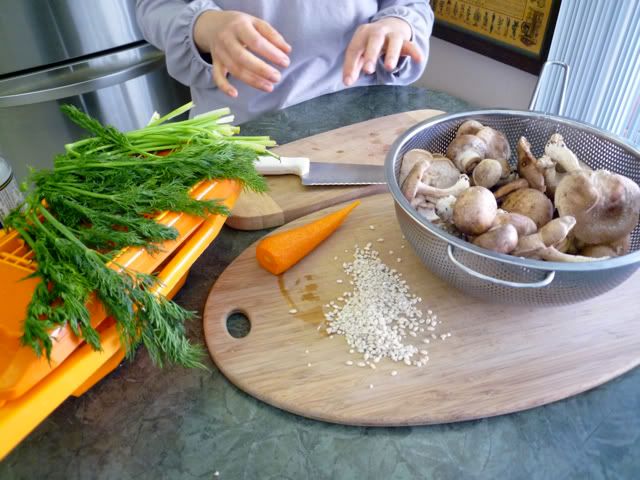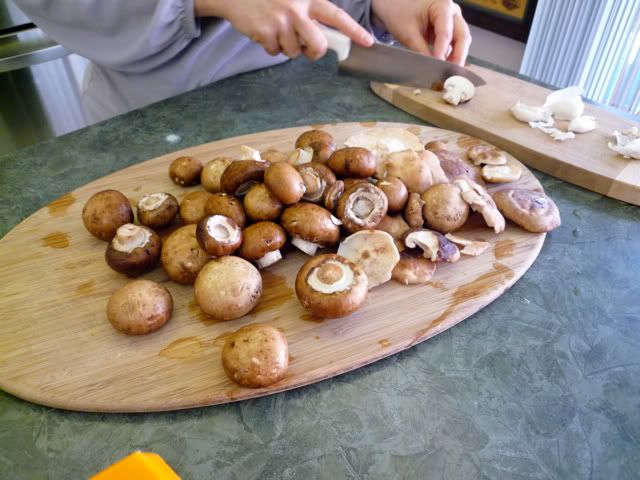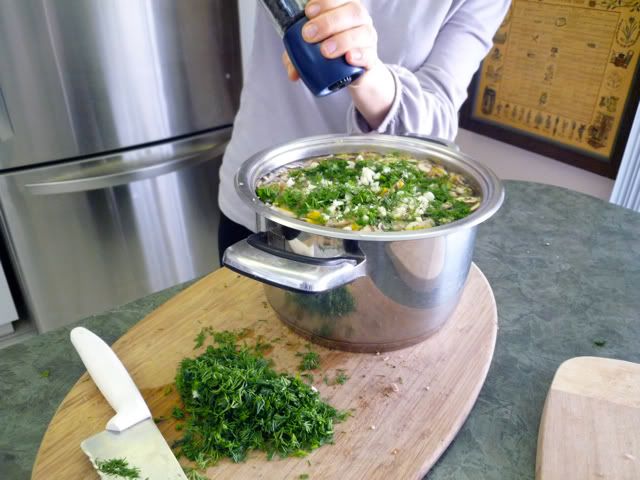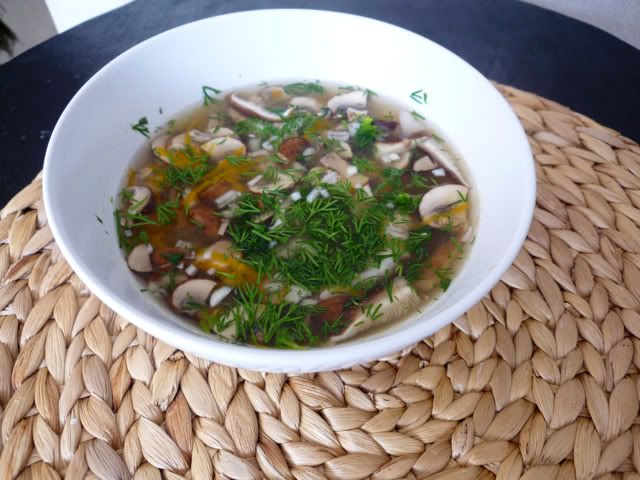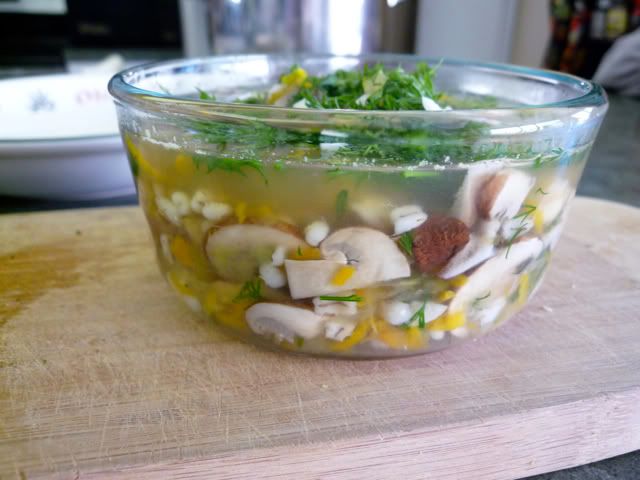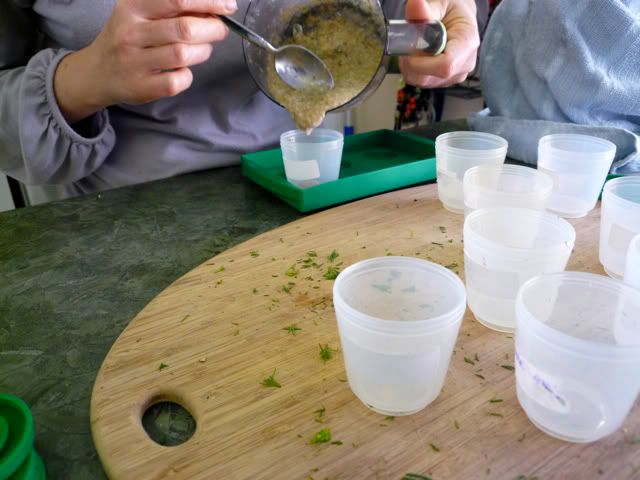 Chickpeas - about 1.5 cup
Barley - about 1 cup
1 onion - peeled and cut in half
1-2 carrots and 1-2 celery sticks - shredded
Mushrooms - sliced, I like the combination of crimini and shiitake the best (the more mushrooms you have, the more flavorful your soup will be)
Chopped garlic, black pepper, coriander and/or cumin, dill, parsley and lemon - all to taste
Soak chickpeas and barley over night. Rinse chickpeas, cover with water (makes a full 10 cup pot) and bring to boil. Add the onion and simmer at low to medium heat until the beans are soft (about 20-30 minutes). Add salt during the last 10 minutes. You can add other root vegetables along with the onion, such as celeriac and turnips to make a more flavorful broth. Discard the vegetables, but reserve the chickpeas for later. Rinse the barley and bring to boil in the chickpea broth, lower the heat and simmer until cooked completely. When almost done, add carrots and celery, and simmer for another 5-7 minutes. Add the mushrooms, cook them barely. Add spices. Put the chickpeas back into the pot for a couple of minutes while tasting for salt & spices and adding more as needed. Remove soup from the heat. Add chopped garlic, lots of dill and/or parsley, and some fresh lemon juice. Serve with more herbs and garlic, if you prefer. I blend some soup in the
Babycook
for Paloma and freeze it in BPA-free containers to have on hand when needed.
Post by: A