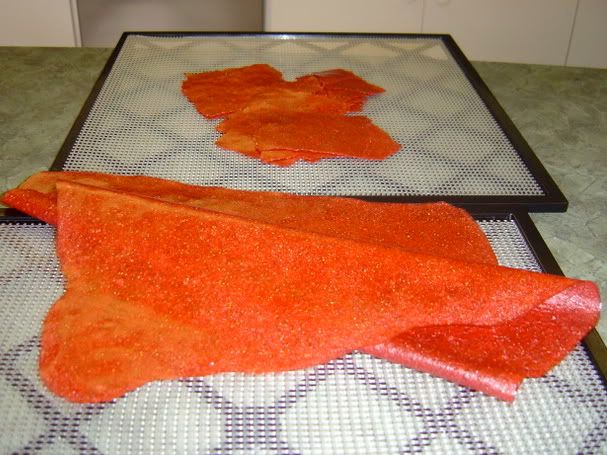 Floridian berry season is upon us. We got some strawberries from a patch that ended up being all bruised up, so I decided to turn them into raw strawberry preserve. It's quite simple, just blend the berries with some agave syrup or honey to taste and dehydrate until leathery. You can eat it as fruit leather (which Paloma loves), or blend again with a little water to achieve a jam-like consistency.
Raw Strawberry Preserve
In a food processor, puree the berries until smooth. If needed, sweeten with agave, honey, or any other sweetener of choice, to taste. Spread the mass onto Teflex-lined dehydrator sheets thickly and dehydrate at 115F until leathery. Soak the fruit leather in filtered water for two hours. Carefully strain out the water. Blend the mass in a processor again, adding as much water as needed to achieve a jam like consistency.