I called it so jokingly after I made it for the first time, but the name has stuck ever since.
This truly is ultimate goodness concentrated in one bowl - it will fuel your body for the rest of the day.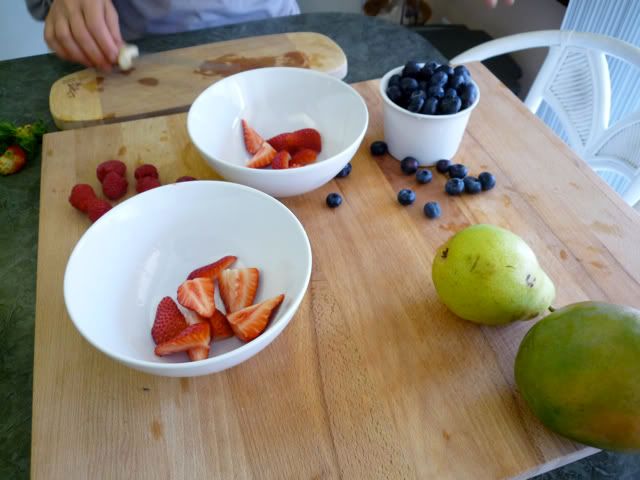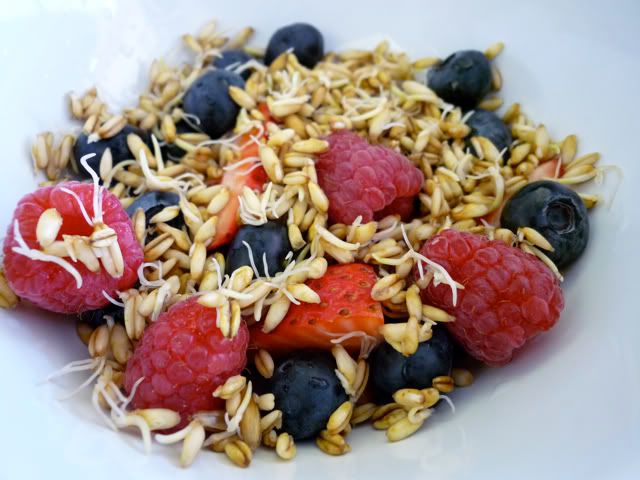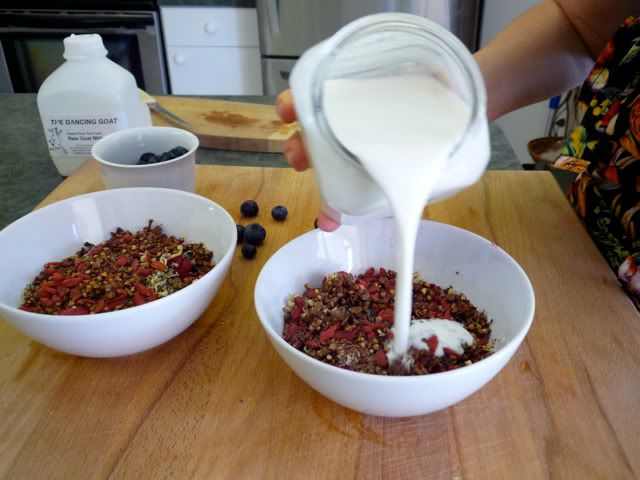 Start with any fresh fruits, whichever in season. Berries and mango in spring and summer, persimmons and pomegranates in autumn and winter, grapes, pears, apples - anything seasonal will work best. Sprinkle in some freshly sprouted oats, buckwheat, and sunflower seeds, reserved from making
chocolate granola
. Top with hemp hearts, goji berries, chia and flax seeds (grind them if you wish), and chocolate granola. Pour in some kefir or raw goat milk, yogurt or any nut milk for a vegan version. I like to garnish with buckwheat and sunflower seed "crunchies" - these are easy to make from fresh sprouts - just spread some on
Teflex sheets
, and dehydrate overnight at 105F. Keep them refrigerated in airtight glass containers. The crunchies can also be used in different salads and deserts for texture.
Our family loves this mix so much that we can eat it any time of day. Sometimes I add raw almond butter or coconut flakes - you can add anything you like, really, as long as it's in the "goodness"category.