This raw soup has become a true staple in our home. It is incredibly refreshing and simple to prepare and is very nutritious - just look at all that colour! Paloma eats it almost daily for either lunch or dinner and seems to enjoy it immensely. The original idea is by Valya Boutenko, it is unquestionably my favourite recipe from the
Boutenko family
(thank you, Valya!). The recipe below has been modified just a little in a way that works best for us.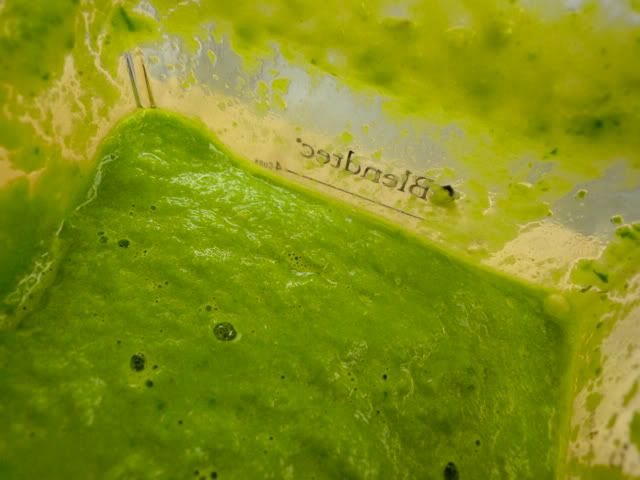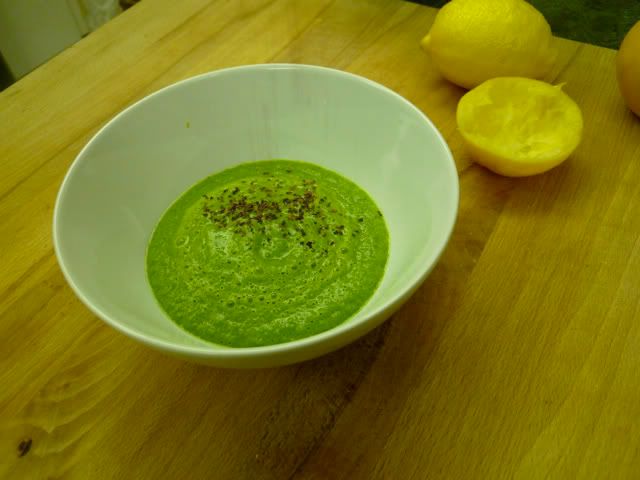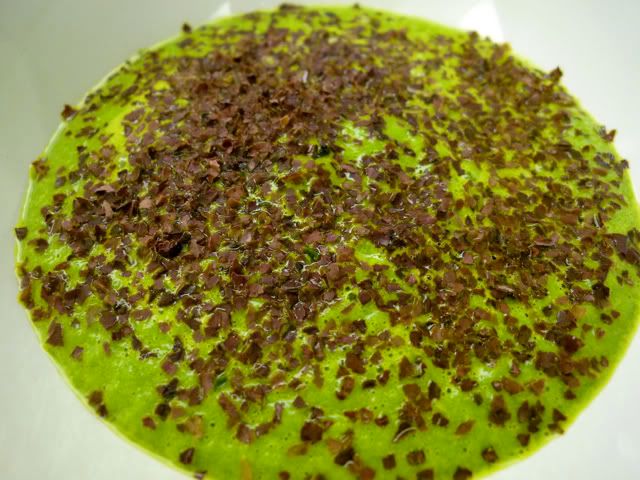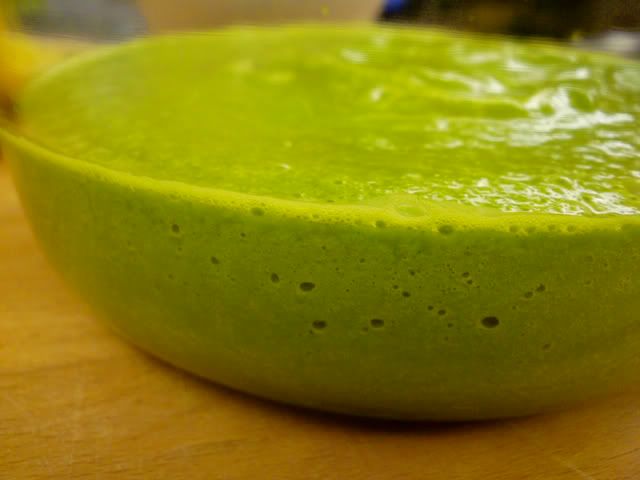 1 haas avocado
1 bell pepper
1/2 jalapeno pepper, seeded
1/2 bunch cilantro
1/2 bunch spinach
juice of a half of lemon
1 1/2 - 2 cups purified water
1/2 teaspoon Celtic salt (optional)
*Garnish with dulse flakes - important, this adds a whole other dimension to the flavour
Chop the peppers and avocado roughly. Put all the ingredients in a blender and whirl until creamy.
I like to serve this soup with raw crackers - the recipe is coming soon.
Some of my friends have told me that if a bell pepper is nowhere to be found in your kitchen, you can substitute it with a cucumber for another delicious variation. I have yet to attempt this version, but will try it soon.
Bon appétit!

On a side note, March 8th is International Women's Day. Happy Holiday, ladies.


Post by: A