This is another recipe from the small series of cooked soups that I feed Paloma and the rest of the family on wintry days. It looks like spring has come to stay, hopefully bringing with it fresh fruits in abundance, so there will be no need for hot cooked food for a while. Still, we Russians are fond of
soups
. Whether cooked or raw, they are a large part of our diet. Usually, as culture permits, soups are eaten for lunch. So does Paloma, and this best ever lentil soup is one of her favourites. I found the recipe about ten years ago in a
Williams-Sonoma Soup
cookbook. I've yet to meet someone who dislikes it.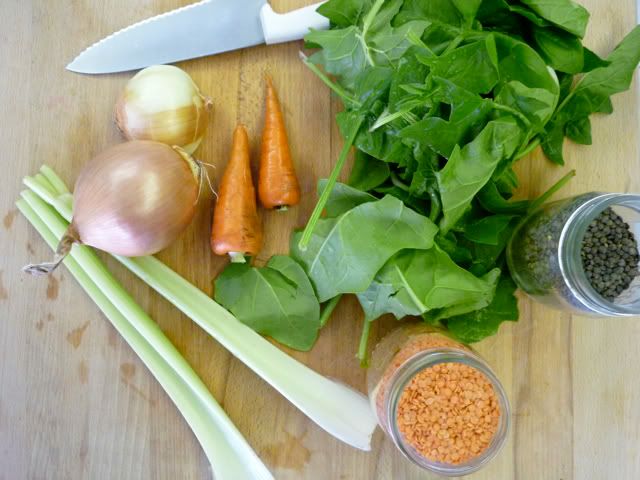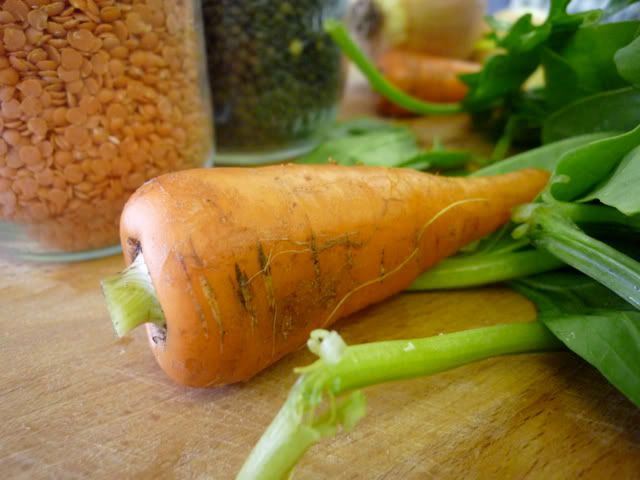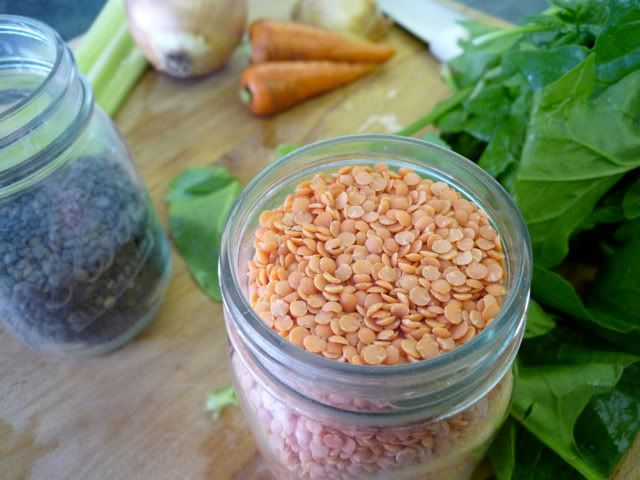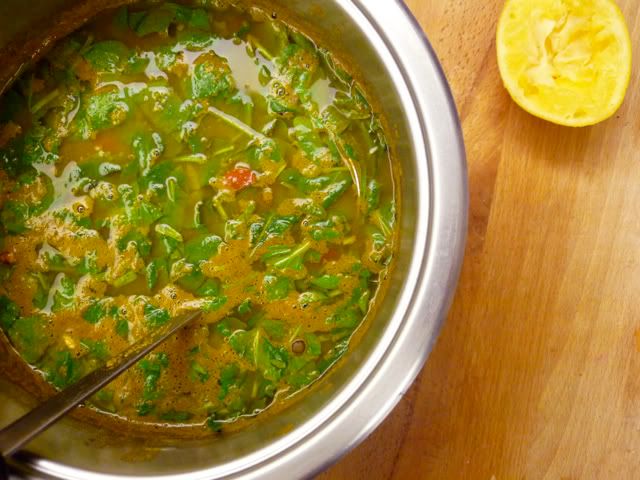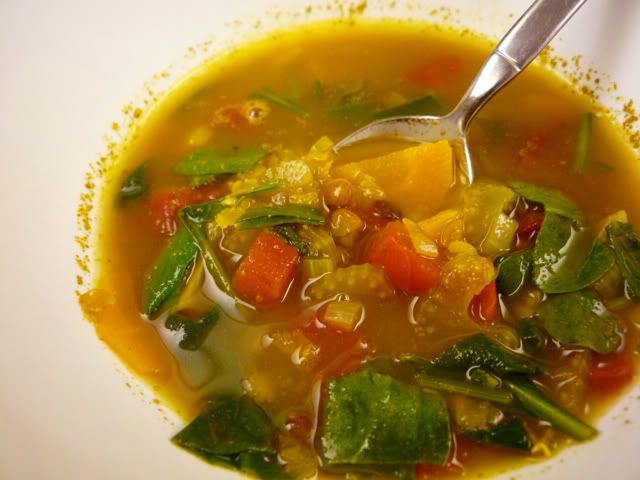 about 2 tablespoons olive oil
1/2 yellow onion - finely chopped
1-2 celery stalks - thinly sliced
1 carrot - peeled and thinly sliced
2-4 cloves of garlic - minced
1 bay leaf (optional)
1-2 teaspoons curry powder*
1 medium tomato - diced
1/2 to 1 cup (depending on how thick you'd like your soup) of pink and French(Puy) lentils (other varieties can be used, but the combination of those two is my favorite)
6 cups of vegetable broth
1 cup coarsely chopped fresh spinach
1 lemon
salt and freshly ground pepper to taste
*I use muchi curry in particular, it is spicier (so you need less of it), and more flavourful. This curry can be found in bulk in health food stores.
In a medium size pot, warm the olive oil over medium-high heat. Add the onion, celery, carrot, garlic, and bay leaf and saute for about 5 minutes. Stir in the curry powder and cook until fragrant, about 1 minute. Add the tomato, lentils, and broth. Bring to a simmer, reduce the heat, cover partially, and cook, stirring occasionally, until the lentils are tender, about 30 minutes. Discard the bay leaf. Remove the soup from the heat, and stir in the spinach. Squeeze some lemon juice and season with salt and pepper to taste.
Enjoy!
More soups from the series:
Mushroom Barley
,
Chili
Post by:A