We might have mentioned before that Paloma's older sister attends college in New England. We miss her living at home, and always look forward to her arrivals during school breaks, one of which happened to be last week.
I'm sure many of you, who live up North, have experienced this year's brutal winter firsthand. It's been snowstorm on top on ice storm many times around. Meanwhile, here in Central Florida, we're enjoying mild temperatures and sunshine almost every day. That is one of the rewards for surviving Florida's persistent summer heat.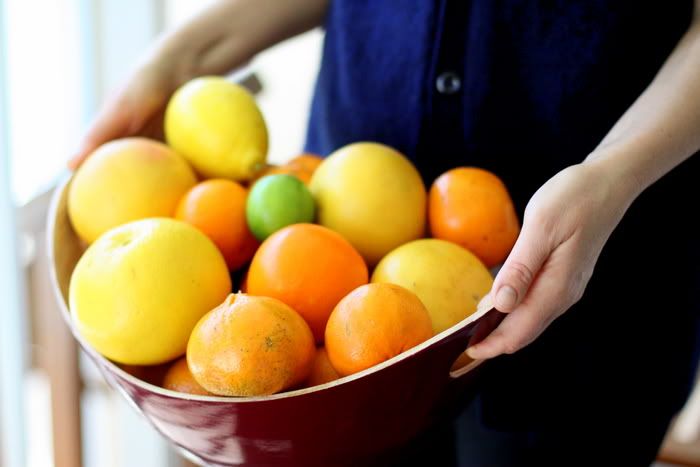 Another benefit of Floridian winter - now is when our growing season finally peaks. The Saturday morning market is overflowing with local greens and vegetables, and the neighborhoods are dressed with bright, orange-spotted trees. We always look forward to this lovely time of year.
The shapes and all the different colours of cut citrus remind me of little suns. Appearing on the plate are blood and navel oranges, pink, white and ruby red grapefruit, tangerines, clementines, and limes. A citrus feast.